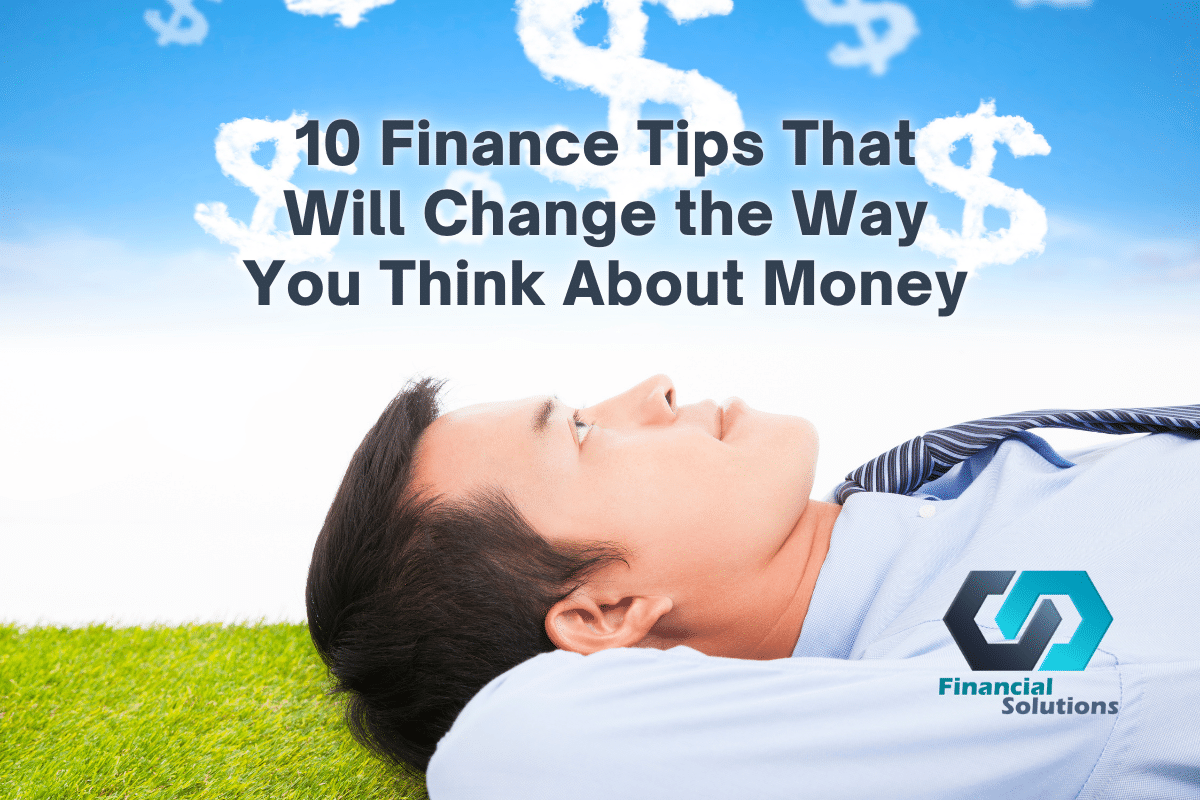 10 Financial Tips That Will Change The Way You Think About Money – Dealing with money is stressful whether you have a lot of it or very little. Because of this, being conscientious about the way you think about and manage your money can change your life. That's why, for your convenience, we've gone ahead and listed 10 of our best financial tips below that can help change the way you think about money so you can begin that journey!
#1 Tip: Know Your Credit Score & How To Improve It
As you know, your credit score impacts everything from your chances of securing an auto loan to the interest rates on your mortgage. The better your credit is, the more you will save on virtually every significant investment you make. So, keeping track of what your credit score is really is one of the best ways to change the way you see your money. You will be far more aware of your spending habits, what kind of debts you have, and what steps you can take to improve your credit where you can so you can keep your score high!
#2 Tip: Know Your Worth & How To Save
Making sure you are fairly compensated for the hard work and skills you offer may seem obvious, but it is still something that a lot of people have a hard time with. Knowing your worth, though, and making sure you're earning what you deserve, will change the way you see and think about the money you're earning and will likely result in you having more money to work with. From there, you can really start focusing on learning how best to save so you can keep your wealth growing!
#3 Tip: Know What You Need & What You Don't
One of the most common tips you'll hear for saving money is saying goodbye to all non-essentials – and that's because it works. Learning the difference between a need and a want will immediately change the way you spend your money. You would be surprised how much you can save just from giving up daily trips to your favorite barista and eating out.
#4 Tip: Know How To Budget & Keep Track of Your Finances
If you are trying to be more responsible with your finances, you have to know exactly what is going in and out of your accounts at all times. That means keeping an accurate budget for all your expenses as well as a thorough record of your payments. The more detailed your record-keeping, the easier you'll find it is to stick to your budget and optimize your relationship with your money.
#5 Tip: Know What Tricks Work For You & Which Don't
Everyone handles money differently. If you want to learn how to better handle your finances, though, you have to first take your time to learn what works for you and what doesn't in your personal finance journey. After all, personal finances are just that, personal. If, for example, you struggle with paying bills on time, setting up automatic payments is a great tip. If you struggle with payments because you just don't have enough money, that tip will likely not work for you. So, spend some quality time figure out what will work and put that knowledge to good use.
#6 Tip: Know How To Set Financial Goals & Achieve Them
There is a huge difference between fantasizing about wealth and setting realistic goals that can help you achieve it. Most people, though, barely know the difference, and it can lead to a lot of financial mistakes and disappointment. That's why, learning how to properly set obtainable goals for your financial future is one of the fastest ways to start looking at and thinking about your money in a whole new way!
#7 Tip: Know Where To Get Support & Make Changes
If you know you struggle with money, knowing where to find support is crucial. This might mean having a spending accountability partner or filling out a FAFSA to get back into school or any number of things. Knowing where to find the right support for you can absolutely change your life, allowing you to focus on all the other positive changes you can make to better your finances.
#8 Tip: Know How To Shop Smart & Prioritize Quality and Cost Over Convenience
When you're trying to save money you can forgo all the unnecessary spending you want, but the truth is you'll never stop shopping. From groceries to kids' clothes, necessities add up, too, which is why learning how to shop smart is a great way to make sure you have the best relationship you can with your money. You can take advantage of coupons and discounts, buy in bulk, or splurge (within reason) on higher quality products you need so you don't need to replace things as often.
#9 Tip: Know What You Owe & To Whom So You Can Always Pay Back Your Debts
If you really want to change how you think and feel about money, being honest with yourself is so important, especially when it comes to your debts. While it may sometimes feel easier to just forget about them, the reality is they will only come back to haunt you. Know what you owe and be as proactive as you can be about paying things off. You will be amazed at how quickly your finances/credit start improving.
#10 Tip: Know How To Invest & Prepare For The Future
If you're the type of person to just let your savings sit in the bank collecting dust, you're missing out. Every dollar you earn has the potential to earn you more if you invest it right, which means investing a good bit of time to learn how to properly plan for a financially-free future is one of the smartest things you can do. You can even partner with a financial specialist if you need more guidance.
Follow these 10 financial tips that will change the way you think about money. When you are ready for guidance, we are here to assist. Our knowledgeable financial advisors at Financial Solutions Inc. are always here for you – even if your biggest challenge is getting out of a seemingly ironclad timeshare contract! Contact us today.