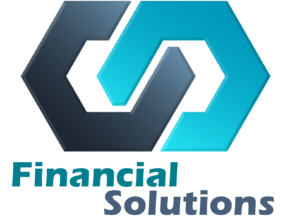 Financial Solutions Inc. is an exclusive timeshare cancellation service committed entirely to helping set everyday people free from their repressive timeshares. That means, if you've wanted to escape your mundane retreats for quite some time because you've finally realized that going on vacation should be about having the freedom to do what you want rather than being forced to follow a strict schedule, we can help. No matter what, we will break you free of your restrictive timeshare!
Financial Solutions Inc. specializes providing vital assistance to explorers who currently pay excruciating annual fees just to keep up with tiresome timeshares they no longer even enjoy using. It doesn't matter if you're just tired of spending your summers in the same place doing the same things, you're tired of feeling like you're wasting money, or you've realized you just can't keep up with all the expectations of owning a timeshare anymore, we'll happily help you escape from the trap that your timeshare has become!
Already know where you would go if you had all the freedom and resources to do so? Well, start planning because Financial Solutions Inc. can help you get there! Our financial experts have extensive backgrounds as esteemed financial consultants specializing in debt management. We know exactly how to manipulate the seemingly uncompromising boundaries of your timeshare to give you back control over your life without breaching any contracts. That means, you can finally say goodbye to those pesky annual fees, and your limitless frustration, once and for all!
It used to be that timeshares were notoriously difficult to get out of; impossible even. Once in, contract holders, and even their next of kin, would be obligated to keep up with annual dues, maintenance fees, and more that would quickly overwhelm them, and deprive the timeshare of pretty much all its worth. Financial Solutions Inc.'s revolutionary timeshare cancellation capabilities, on the other hand, are designed to free you from your timeshare by cancelling it out completely and giving you instant freedom to do with your free time what you wish.
So, what do you say? Are you ready to finally stand up for yourself, get rid of your drab timeshare, and happily never look back? Let Financial Solutions Inc. show you the way. Between our caring financial professionals' relentless dedication to your future freedom and satisfaction, and groundbreaking timeshare cancellation services, we're confident there isn't anything our capable financial specialists can't do to rescue you from your timeshare!