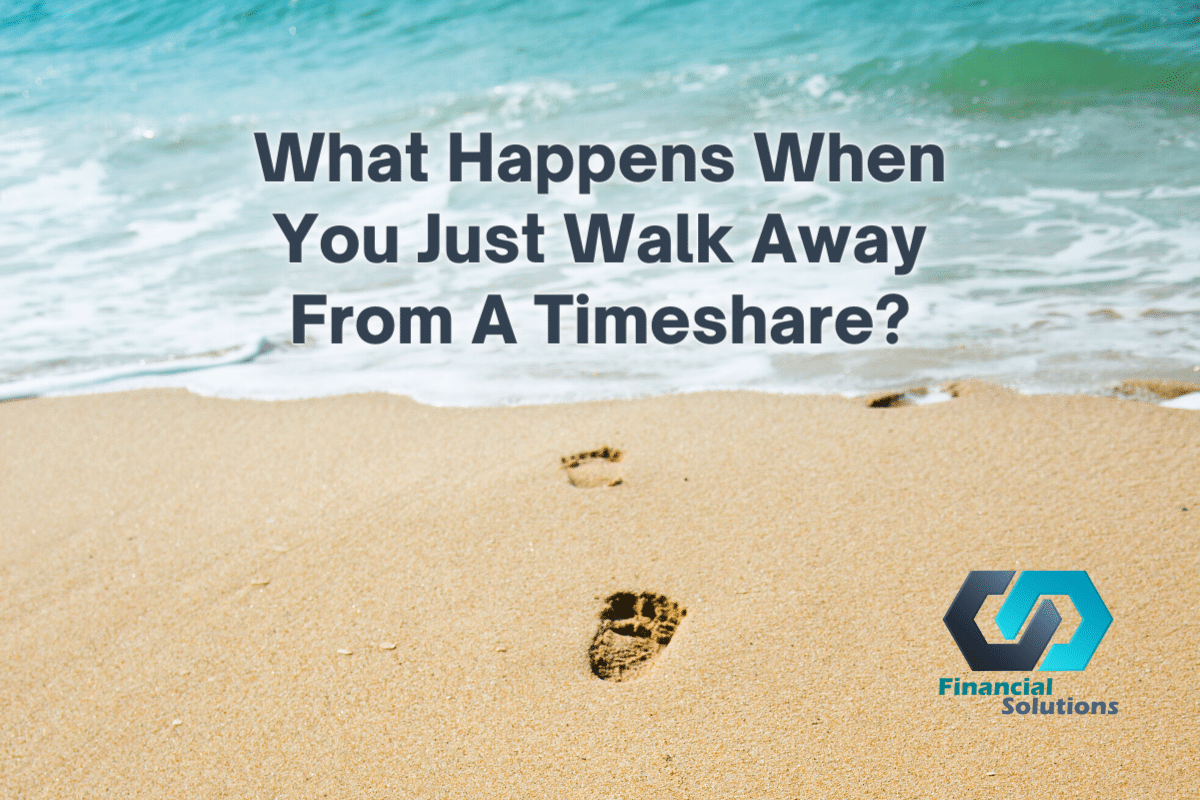 What happens if you just walk away from a timeshare? If you've had your timeshare a long time and are finally at your breaking point, it can be extremely tempting to just walk away out of spite. This, however, is not the proper way to get out from under your timeshare contract, and can in fact cause you a lot more frustration later on.
What Happens If You Just Walk Away From A Timeshare?
Similar to any private property you own, you will never stop making payments on your timeshare. There will always be maintenance fees, property upgrade expenses, taxes, and all kinds of other monetary obligations you're stuck with when you own a timeshare. And, just like owning any other property, if you simply decide one day to stop paying your bills, the consequences can be extreme – as in a huge hit to your credit plus a possible timeshare lien/repossession. In fact, there are two specific types of timeshare foreclosure: judicial and non-judicial. A judicial foreclosure involves an actual lawsuit that enables repossession with intent to resell to cover outstanding balances. Non-judicial foreclosures do not require legal action, and instead follow individual state procedures, which of course vary from state to state.
What Are The Actual Consequences Of Just Walking Away From Your Timeshare?
In both judicial and non-judicial foreclosures, the association that owns your contract will most likely repossess your timeshare, that's a given. However, that's far from being the end of your involvement. Once you've been foreclosed on, you'll likely still end up needing to pay outstanding late fees, unpaid assessments, fines, unpaid interest, attorney fees, and more. Plus, you will more than likely see your credit score drop 100 points or more depending on how you handled the foreclosure process. In any case, just walking away means you're going to end up paying big regardless.
Walking Away From Your Timeshare The Right Way!
If you're truly serious about getting out of your timeshare contract, but you want to make sure you do it the right way, you need to get in touch with our highly trained debt relief specialists at Financial Solutions Inc. Instead of just walking away from your timeshare and risking your financial credibility for years to come, we can help you safely navigate your way out in such a way that your financial reputation doesn't have to suffer. Our timeshare cancellation experts already know exactly what your contract looks like, and how to ensure you escape unscathed. All you need to do is reach out!