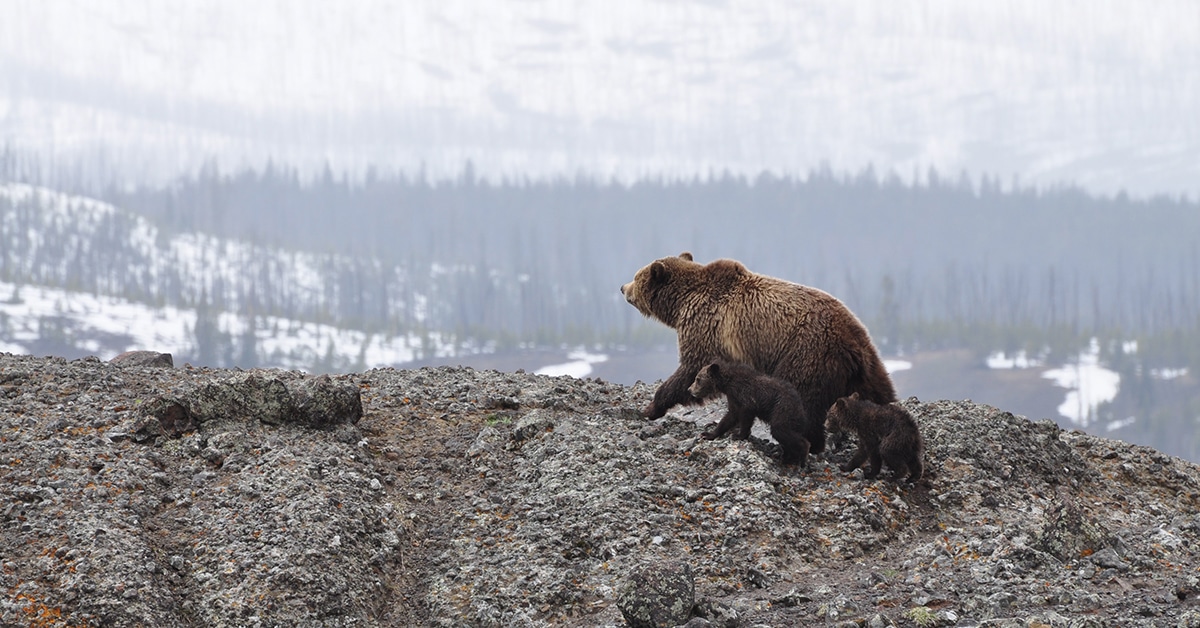 Yellowstone National Park is a fantastic place to visit no matter what time of year – but Yellowstone in the winter months is even more magical. Here's just a few of the things you can do at Yellowstone National Park when the snow begins to fall.
Yellowstone is located in Wyoming with portions extending into Idaho and Montana. This part of the country, especially the mountainous regions, call for preparation for anything. During the day, the weather is usually sunny and warm – but it can also run the list from rainy and windy to snowy and chilly.
It's important that you prepare for all types of weather with layered clothing, as much water as you can safely carry, some properly packaged snacks (you don't want to attract bears), and a map so you don't get lost. Cell service is spotty in some terrain, so GPS systems may not function properly. It doesn't hurt to have some bear spray also as you never know when you just might cross paths.
Snowcoach Tours are one of the best ways to see the park in the winter months. Your tour can pass by such iconic spots as Old Faithful and Yellowstone's own "grand canyon."
View some of Yellowstone's winter wildlife up close and personal. And you don't have to head for higher elevations. In the snowy months, the wildlife of Yellowstone moves into the valleys. Local guides offer various tours of the region, and this is the best time of year to see wolves and moose. Yellowstone wildlife and snowcoach tour information can be found here.
Accommodations are plentiful in and around Yellowstone National Park. But one of the best ways to really experience Yellowstone in winter is to set up camp at one of the two lodges inside the park. You can choose from the Old Faithful Snow Lodge or the Mammoth Hot Springs Hotel. Your stay can include the snowcoach tours mentioned above, as well as skiing and snowshoeing.
Also, please remember to call ahead at 307.344.7311 with your travel itinerary and any questions you may have prior to arrival. With proper planning, you'll have an incredible Yellowstone adventure.