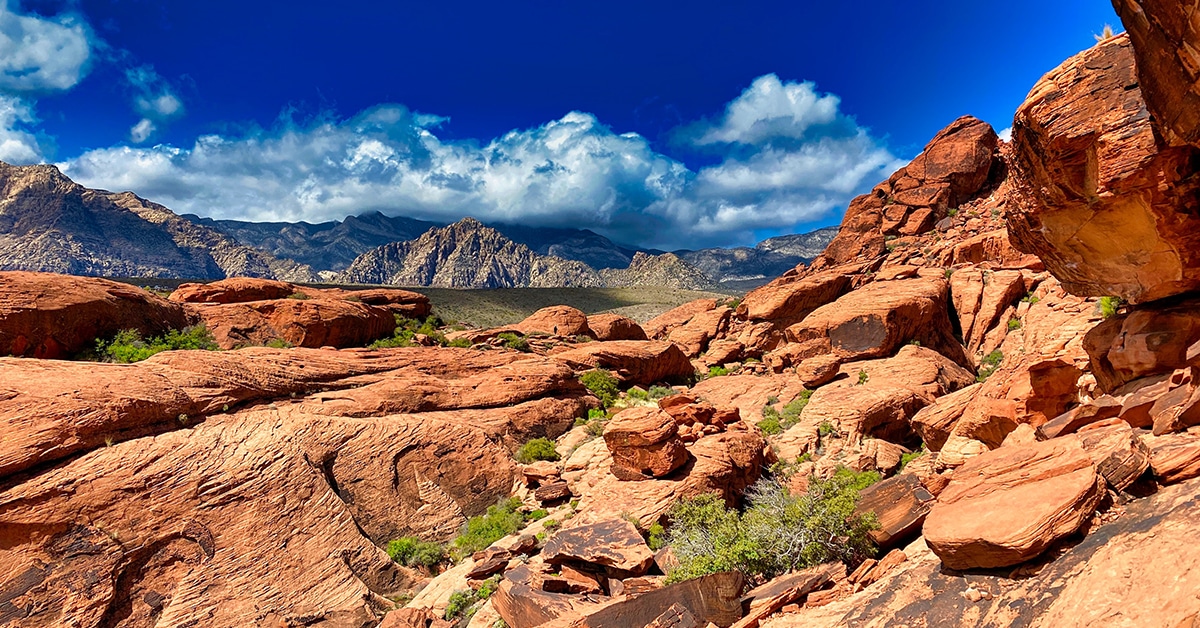 Vegas is fun, sure. But for those times you'd much rather just get away from the city and out into the clean, open air, Red Rock Canyon is the ideal spot. And it's just a half-hour away. The scattered Joshua trees at the park entrance are like sign posts guiding the way.
If you're not a climber or you're a newbie, Calico Hills – one of the park's many sections – is perfect. You can get to Calico Hills just past the park's visitor center at parking lot 1 just off Scenic Drive.
The climbs at Calico Hills are pretty easy the closer you stay to the trail. But the views from some of the climbs are incredible, and the various shades of reddish tones are beautifully preserved evidence of the huge sand dunes that once prevailed in the region.
And you don't need to be a climber to enjoy what this national preservation area has to offer. Sure, some people bring their climbing gear, but the majority of visitors are tourists to the area and families walking the many trails.
Tips for a Visit to Red Rock
Rock climbing can be loads of fun – but only with proper preparation. You should make sure you've got a lot of water, that you're aware of your surroundings, and that you stay on a marked path or you mark your own so you can find your way back.
Aside from Calico Hills, Red Rock Canyon has much to offer. Along the scenic drive you can explore petroglyph wall art on Petroglyph Wall Trail. The art is around 800-years-old according to estimates – which is really cool when you realize that's well before the cowboys were roping their steeds in the region.
Make sure to call ahead before you visit, and understand that scenic drive is not a 24-hour per day site. During the winter months, the drive is usually closed by 5 pm. You can find more information at the Red Rock Canyon website.
Be prepared for a world of difference at Red Rock Canyon compared to the Vegas strip. It might be just what your soul needs right now.