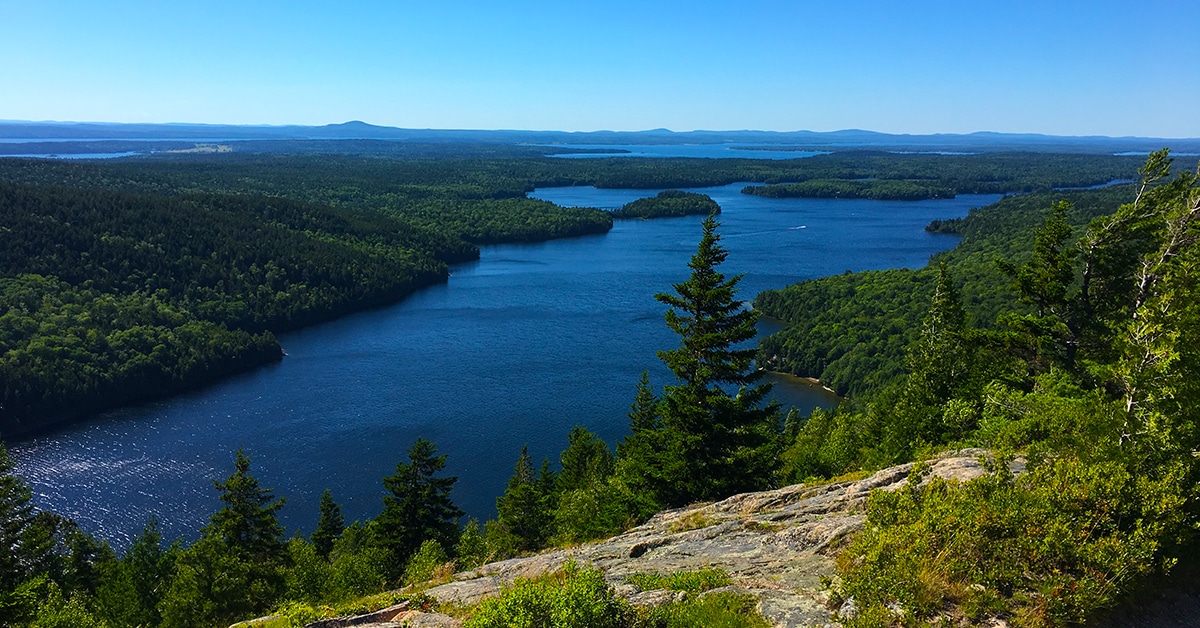 Acadia National Park lies in a coveted patch of Maine, along the Atlantic coast where forests reach down to greet the wild ocean waters. Acadia was the first national park this side of the Mississippi River and stretches all the way to Mount Desert Island, a portion of which is part of the park. The park is also comprised of other smaller islands and spots on mainland Maine, as well. Since 1916, Acadia has been the spot where locals and visitors alike can escape into the wild and cherish the piece of nature.
When the British expelled French settlers from Canada, the area now known as Acadia National Park became their home. As the national park that sits furthest east, Acadia is also one of the first spots in the states that gets to see sunrise each morning.
Bar Harbor began as a small fishing village during colonial times but it quickly became a getaway by Victorian times. The rich and artsy type flocked her for the beauty of the region, and those who were tired of city life came here to start a fresh, laidback life. Today, Bar Harbor is the hub of the region – a place you can watch for whales, sail the sea, and chow down on lobster after a long day.
From Bar Harbor, when low tide arrives, you can walk the small land bridge to a small piece of Acadia National Park located on Bar Island. In the summer months, there's a ferry service that runs from Bar Harbor to Winter Harbor and out to the Schoodic Peninsula. Near Village Green, you'll find Abbe Museum, a small museum overseen by the Smithsonian that keeps the lives and traditions of the Wabanaki Alliance alive. The tribes that once called this region home live on at the Abbe.
Some of Acadia's best features are located around Bar Harbor, such as Hulls Cove. This visitor center marks the beginning of Park Loop, a beautiful scenic drive that takes you on a 27-mile trip to some of the park's most beautiful areas, including Cadillac Mountain.
Remember to call ahead to check on park amenities and availability. You can buy and print park passes online, as well as get up to the moment travel information.